Casa México Tequila
Comprar Tequila Online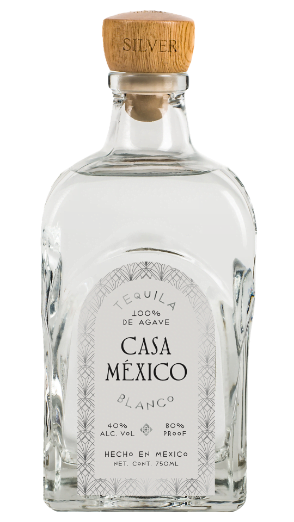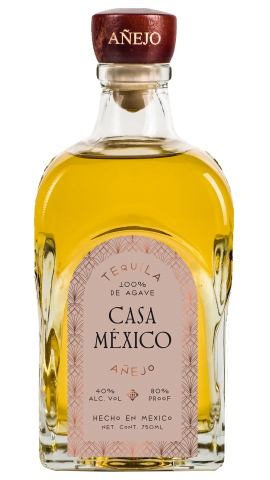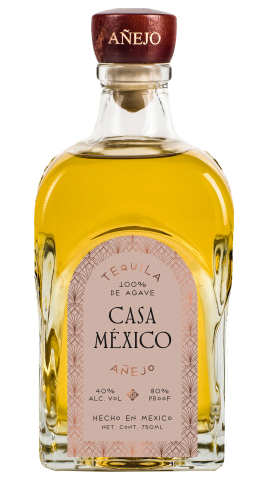 *Nuestros socios minoristas realizan entregas en todo U.S. Consulte la lista completa de estados aquí.
Hoy nos reunimos con Josue Romero, The Garnish Guy de Instagram, para crear una de nuestras bebidas favoritas: la Margarita. Josue se reunió con nosotros para hablar un poco sobre cómo crear la versión perfecta de la popular bebida a base de tequila, en este caso, usando fresas frescas, azúcar morena y menta. Y aunque la perfección en su mundo suele ser sinónimo de complejidad y ejecución impecable, hubo algunos conceptos simples que cualquiera puede poner en práctica para construir la Margarita Perfecta.
Silver Tequila
What's Silver Tequila?
Silver tequila is bottled right after the distillation process, making it a clear, uncolored spirit. Unlike an anejo tequila, it does not go through any kind of aging process after distillation. Since it does not age in oak barrels, silver tequila gives you the best representation of the blue agave plant flavor. It is typically distilled from 100% agave in stainless steel containers. Casa Mexico's tequila is baked slowly in clay ovens, then naturally fermented and double-distilled to make it a remarkably smooth spirit. This variance of tequila is considered to be the purest form of tequila. Scroll up to purchase our award-winning silver tequila online.
What's the Flavor Profile of Silver Tequila?
Silver tequila accentuates a distinct flavor that may be strong for some palates. This spirit is not aged, allowing it to maintain earthy tones with citrus accents, finished by hints of black pepper and spices. The agave completes the flavor profile with a sweetness that makes it a perfect fit as a base to mix cocktails. If you prefer to sip your tequila neat, choose our ultra-smooth Casa Mexico Silver Tequila featured in our online tequila store. Our silver tequila will provide you with complex flavors without being too overpowering on your palate. However, we find that you will enjoy this spirit the most in mouth-watering mixed drinks and fancy cocktails. 
What's a Good Food Pair with Silver Tequila?
Silver tequila naturally pairs well with Mexican food, like any other variety of tequila. The agave flavor of this spirit is complimented fantastically with cold food and dishes with citrus flavors. A couple of good examples would be appetizers such as chips and salsa or chilled seafood dishes like ceviche. You will also find that silver tequila goes great with fish tacos or other types of grilled seafood served with your favorite hot sauce. Buy tequila online and experiment from the comfort of your home to find your favorite food to pair with Casa Mexico Silver Tequila. 
Silver Tequila Drinks You Can Make Yourself
Silver Tequila is a bold-flavored spirit that can be used to mix up various cocktails that are sure to please your taste buds. Whether you are in the mood for a simple margarita or a grapefruit-flavored Paloma, Casa Mexico Silver Tequila will make your cocktail more delicious and enticing.
Click here to find out how to make The Perfect Margarita.
Get yourself a bottle of our un-aged Casa Mexico Silver Tequila to add to your home bar or liquor cabinet. Everyone will be talking about how smooth it is at your next party or celebration. Scroll up and click on the add to cart icon to visit the online tequila store and buy tequila online. 
Reposado Tequila
What's Reposado Tequila?
Reposado Tequila is a fine tequila, well balanced between an aged anejo's complexity and a young silver tequila's tasty flavor. Some may say that it is the best of both worlds. A reposado is aged for 11 months in oak barrels. This aging is the perfect amount of time to age tequila to attain an ideal balance between the notes from the oak barrels and the agave flavor. It is very fitting that "reposado" means "rested" in Spanish since this tequila gets its deliciousness from having a long, relaxing rest in oak barrels. Scroll up to order Casa Mexico Reposado Tequila online.
How Do They Make It?
In order to make a complex reposado tequila without losing the original agave flavor of silver tequila, American or French oak barrels are typically used by distillers to age the spirit. In the process of aging the spirit, glycerin is slowly absorbed from the wood, which generates distinctive flavor notes that compliment the sweet profile of the agave. Aging in the oak barrels also gives the reposado tequila its natural golden color without any artificial color being added. Scroll up and click on the add to cart icon to visit the online tequila store and buy tequila online. 
The Best Way To Drink Reposado Tequila – Buy Tequila Online
Thanks to its aging, reposado tequila will develop a delightful flavor profile that you can enjoy served neat (straight out of the bottle). A reposado is a well-balanced tequila that also goes well mixed in cocktails. The complex flavor of a reposado tequila mixes well in Palomas, Margaritas, Tequinis, Juan Collins, or even used as a tequila substitute for other liquors in well-known cocktail recipes. Try using our Casa Mexico Reposado Tequila as a substitute for whiskey in a classic Manhattan by adding a bit of dry and sweet vermouth and viola! Buy tequila online and get ready for your next happy hour here with a bottle of Casa Mexico Reposado Tequila.
Anejo Tequila
Anejo to tequila is like bourbon is to whiskey. This tequila is thoroughly aged in oak barrels for at least a year to earn its name as an anejo. It is from this aging that the anejo gets its distinct, spicy, and warm flavor. Due to aging, an anejo tequila is great for sipping straight instead of mixing in a cocktail. The traditional Mexican style of drinking this tequila is in a rocks glass with the rim lined with salt and a lemon wedge to garnish. 
The Process of Making Anejo Tequila
Anejo tequila is made in a six-step process from a desert plant grown in Mexico, called agave. This process includes harvesting the plant, cooking, fermenting, distilling, aging, and bottling the liquor. Each step of the process follows strict guidelines to guarantee the anejo tequila is delicious and smooth. The agave is first harvested then cooked in brick ovens or with steam injection in autoclaves. After cooking the agave, the sugar is then extracted and fermented to create the alcohol. This alcohol is then further distilled to make a silver or blanco tequila. In order to attain the darker color and complex flavor of an anejo tequila, the clear silver tequila is aged for three years in American or French white oak barrels. Once the tequila is aged correctly, it is bottled for consumers to buy at a store or buy tequila online. 
Anejo Tequila Flavor Profile
Anejo tequilas are bold and rich, flaunting a caramelized flavor and an amber hue. They age much longer than a reposado tequila, allowing them to develop a much more sophisticated flavor profile. It has an unmistakable floral aroma and a profound, complex taste, exhibiting the agave flavor and a strong vanilla flavor. Interested in Anejo tequila? Scroll up and click on the add to cart icon to visit the online tequila store and buy tequila online. 
We Have an Online Tequila Store Right Here!
If you want to buy tequila online, search for a specific type of tequila online, or are looking for a tequila online store, you've come to the right place. But if you haven't tried Casa Mexico Tequila before, our online tequila store is the perfect place for you to buy tequila online and have it shipped right to your doorstep.