The Potentially True Story Behind National Tequila Day 
National Tequila Day is coming up fast, and as proud tequila drinkers, sippers, crafters, and lifetime enthusiasts, wanted to share a little bit about what makes this day so special….or well try to at least.
Now, the first thing you should know is that historical information on National Tequila Day is pretty thin — and by thin we mean we really don't know where the holiday comes from. Google's got nothin'. Which is crazy, right? 
So rather than leave things up in the air, we decided to share how we believe National Tequila Day should have originated. 
It all started on a perfect, summer afternoon. Three friends named Mario, Oscar, and Eric were sitting around the hacienda, drinking Casa Mexico Tequila, talking and laughing. Throughout the hacienda, you could smell carne asada and ​​grilled corn with cayenne, lime, and cotija.
Mario ate a really hot pepper and everyone laughed because eating hot peppers is just funny in general. Fireworks went off at random intervals. Extras from the fourth perhaps…Who knows. 
And sometime later that evening Eric said, "We should do this again next year."
Oscar responded, "Estoy de acuerdo."  
And with that quorum, National Tequila Day was born. ¡SALUD!
—
Hopefully, this helped get you in the holiday spirit (or at least in the mood for some tequila). Here are a few drink ideas to get you started: 
"TNT" by Cocktails By Hawk
Add Ice in a Balloon Glass
3 Radish Slices
2 Bay Leaves
1 Sprig of Oregano
2 oz Casa Mexico Blanco Tequila
Fill with Fever Tree citrus Tonic
Express Grapefruit Peel over top
Add 1 Squeeze of Lime Wedge and Drop in.
To Ramona by Michaels on Naples
5 drops Salt Water
.75 oz Alessio Bianco
.75 oz Amaro Nonino
1.5 oz Casa Mexico Tequila Reposado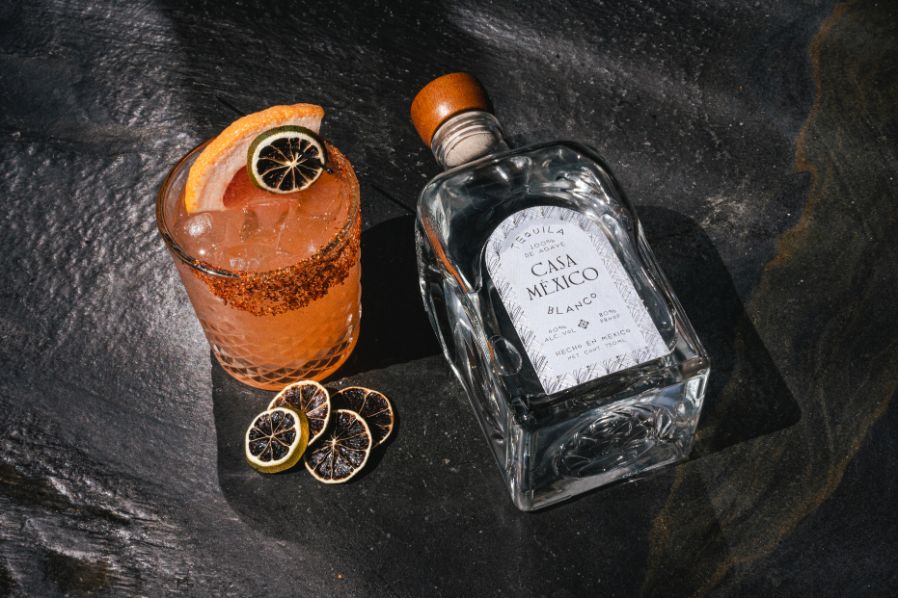 The 17th St. Paloma created by Wild Goose Tavern.
3/4 Lemon
1/2 Simple Syrup
1/2 Aperol
1 oz Grapefruit
1.5 Casa Mexico Tequila
Cubed Ice
Tajin Rim